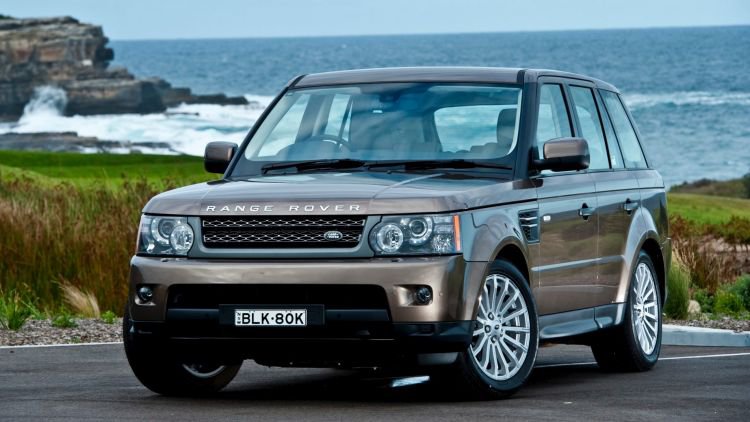 In times like these where cash is tight and finance isn't quite as abundant as it used to be, buying a new Land Rover can be a stretch too far. Buying a used Land Rover, however, can easily get you something relatively new in the garage, without punching a gaping hole in the wallet.
Land Rover's flagship the 'Range Rover' is a popular purchase on the used car market. It boasts iconic, space-age styling, luxurious interior and overall expensive feel. It's even extremely competent off the road, contrary to the fact that most of them are found on the motorway. Both the base 4.4 litre V8 petrol engine and the more frugal 3.6litre V8 diesel are more than up to the job, whilst the 5.0 litre supercharged V8 in the Range Rover Sport is simply electrifying. The Range Rover does, however, feel expensive for a reason – it is. Prices started brand new at around £65,000. After one year, the same model will fetch around £45,000, and after three years, £30,000. Further to this, Range Rovers have proven to be very thirsty indeed, and high-mileage services can get very expensive. Still, if footballers have them, they can't be all that bad can they?
The Discovery is the lighter, leaner and cheaper option to the Range Rover. With the same space-age looks and equally luxurious interior, the Discovery also retains an air of 'expensiveness'. The same 4.4litre V8 petrol engine was available, but many buyers opted for the more economical 2.7litre diesel. Most Discoveries also spend their life mostly on the motorway or in Tesco's car park. Sad really, as the Discovery's smaller frame and clever gadgetry makes it a formidable off-road machine. Used prices range from £13,000 for a three year old base model, up to £35,000 for a top-spec, one year old model.
Cheaper still than the Discovery, the Freelander is a popular choice for used car buyers. Commonly seen loaded down with kids, luggage, and a caravan in tow, it's arguably the ideal family car; it's spacious, relatively stylish, big in storage and the 2.2 litre diesel engine keeps fuel economy at fairly reasonable levels. A three year old, base model can be snapped up for as little as £9,000, a bargain indeed when considering it's rivals. Just watch out for high mileage workhorses – keeping it going can be surprisingly more expensive than you'd think.
Almost as iconic as the Range Rover, the Defender's a timeless classic. Simple, rugged, and endlessly customisable to suit your needs, Lara Croft will drive one up Everest whilst farmer John uses one to lug sheep around his fields. Honestly, it doesn't do family motoring. But, if hard-working, solid engineering is what you want, this is your best bet. Buying used can be full of pitfalls; customisations need to be considered carefully, and some more unfortunate cars may be damaged or over-worked. But if you can find a decently maintained, three year old base model for around £10,000, you'll have found yourself a reasonable investment. It'll keep going as long as diesel's in the tank.
Ultimately, the decision's yours. Other costs such as higher tax bands, higher maintenance costs and higher fuel consumption in comparison to an equivalent Mondeo estate make buying a used Land Rover a decision not to be taken lightly. Having said that, who doesn't take buying a car seriously? Look around, find yourself a bargain and you'll have made a clever investment.