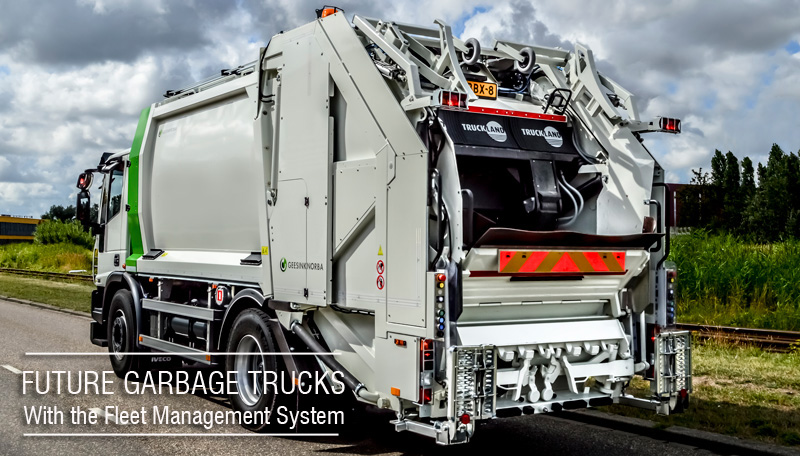 It is the era of smart phones, smart televisions, smart lights and everything smart so much so that Google has introduced smart cars which will be driverless. The Internet of things has changed the way people used to live and introduced technology in every facet of life. Governments are also investing heavily in automating the processes which reduce redundant work from the labor force.
Using technology makes a great difference and brings efficiency in the working methods of all the governments. To make garbage collection easy, convenient, hassle free and garbage pickup and drop, garbage trucks embedded with technology are to be introduced.
The garbage trucks with technology were introduced to make the garbage collection easy and technology driven. The fleet management system was introduced to track the garbage trucks and keep the residents informed about the current location of the truck, the time it will take to reach the pick-up point, and the waiting duration for the residents. Having all of this information makes it very convenient for the residents of the area.
This information is provided by an application that is developed for the Fleet Management System. The app has different features like:
immediate location retrieval
time calculation for arrival and departure time
the waiting time at one pick up point
the information about the route on each day
updating the resident about the delay in the time for a particular
a weather forecast as an additional feature.
All of this information is not only beneficial for the residents but also for the government to churn later and use data mining techniques to make improvements in the process to bring efficiency. The historical data so gathered from the app can be used for mapping different data points and bringing in more automation in the process. This will reduce the labor cost in future and pave way for smarter cities.
Automated garbage pickup will also help in keeping the environment clean as it will ensure regularity. In future, the trucks can also be designed in a way that the different kinds of waste is accumulated in the different sections and help in the better waste disposal.
The application developed can be integrated with the used garbage trucks or directly integrated with the newly made garbage trucks. Through the fleet management system, there will be a transparency in the waste management department. It will make sure that the garbage truck rides are fruitful and the city's garbage is collected and disposed of timely.
Apart from the features listed above, the residents can be given a login and access to the app where they could interact with the driver to find out the service details, in case the resident is new to the locality or relocating to another locality the resident can input the new address to avail the garbage pick up facility at the new address.
All of these features in the fleet management system for the garbage trucks make it the future of smart cities. It would be …
» Read more